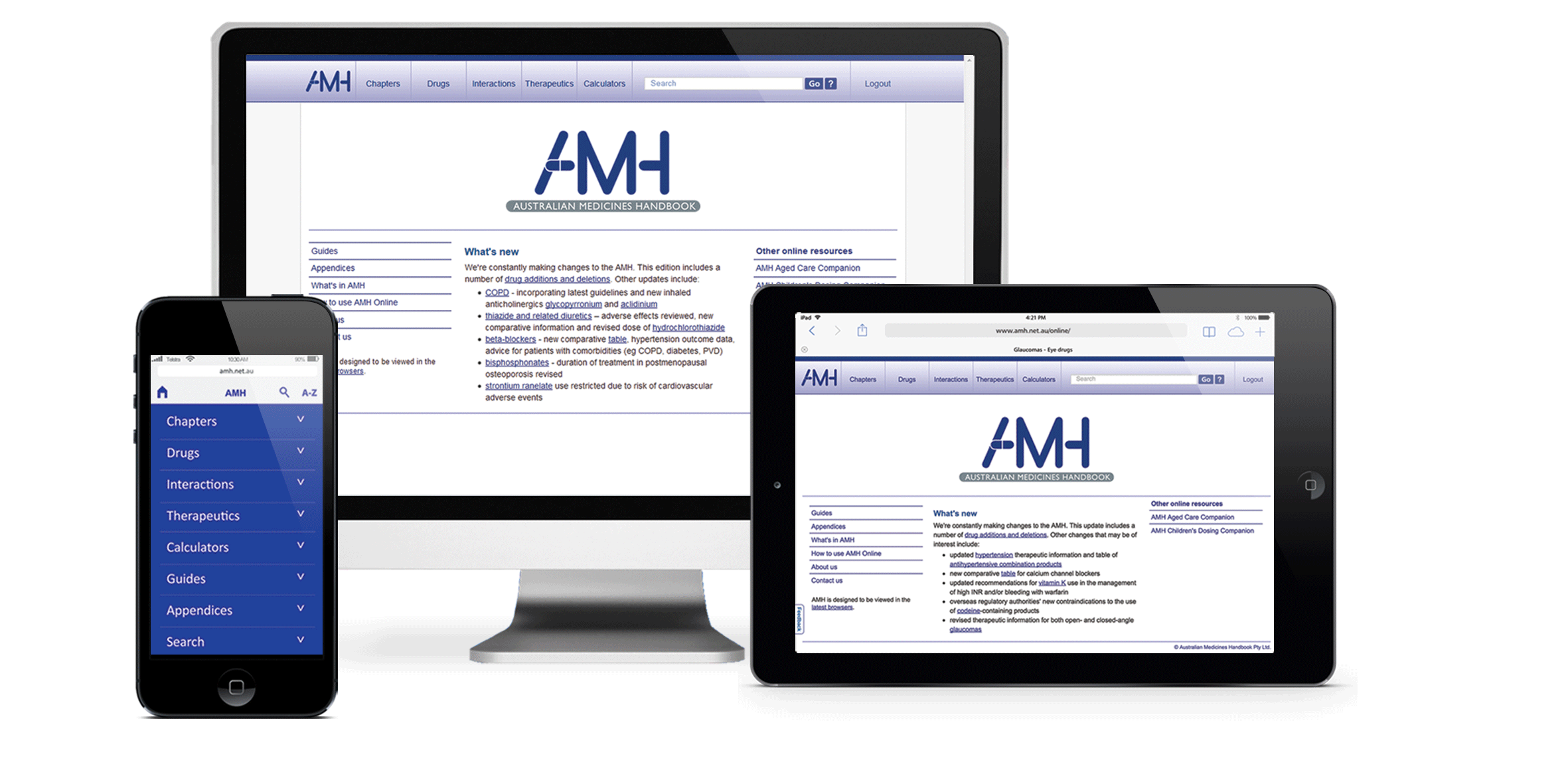 AMH Online is the Australian Medicines Handbook for desktops, laptops, tablets and smartphones with internet access. An independent, evidence-based national drug reference, it is an important clinical resource for health practitioners concerned with the quality use of medicines. It offers concise, reliable and comprehensive information with easy-to-find comparative drug data allowing users to compare drugs and make informed prescribing choices. AMH Online is a 12-month, single-user licence subscription.
If you are unsure which licence is right for you, refer to General Licence Information.
View a sample of the Australian Medicines Handbook.
Updates
Automatic content updates occur in January and July each year. AMH content is subject to a rolling review process, so in addition to major changes there are literally hundreds of minor revisions each update.
Minimum requirements
We recommend using the latest version of your chosen browser.
Desktop/Laptops
Screen resolution: 1024 by 768 pixels (minimum)

Microsoft Edge (latest version)
Firefox (latest version)
Chrome (latest version)
Safari (latest version)
Tablets and Smartphones
Chrome on Android (latest version)
Safari on iPhone or iPad (latest version)
If you are unsure what browser version you are using, you can find out at whatsmybrowser.org.
For more information about this product, see Frequently Asked Questions.
$295.00
RRP
$265.00
RACGP
Single-user
12 months subscription