AMH Pharmacy Online Package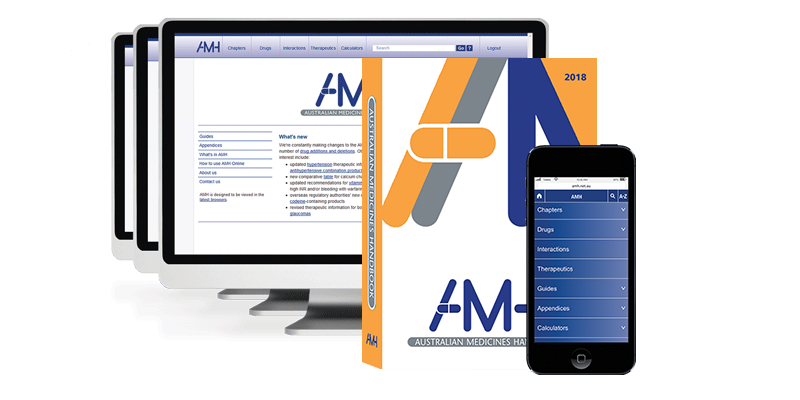 AMH Book 2018 Release date: January 2018
The Pharmacy Online package is the perfect combination package for busy community pharmacies with multiple workstations.
A 12-month subscription includes a Pharmacy Three-Screen Licence for AMH Online with immediate access on up to three computers/workstations in one location, plus a copy of the AMH 2018.
For more information about this product, please contact us.