AMH Pharmacy Desktop Package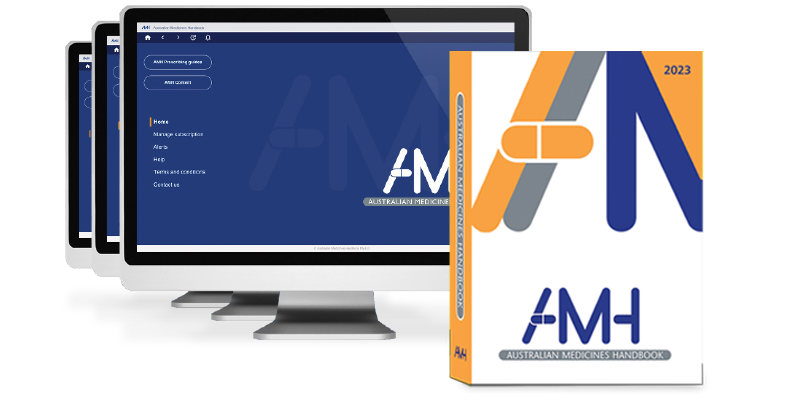 Perfect for busy community pharmacies with multiple workstations.
The Pharmacy Desktop Package includes a 12-month, three-user, single site small/medium licence for full AMH content that can be viewed in the AMH App for desktop and a copy of the current AMH Book. Permission to use the App is conditional upon you agreeing to the terms set out in the EULA.
Updates
Content updates for the AMH App for Desktop are available in January and July each year.
Minimum requirements
Desktop or Laptop
Internet connection for initial installation and updates

Screen resolution: 1024 by 768 pixels (minimum)

PC with Windows 10 (64-bit)
Mac with macOS High Sierra 10.13 or later
AMH App for Desktop already installed
If you have installed the AMH App and selected to Buy an AMH content subscription from within the App:
Return to Cart to complete my purchase
If you have installed the AMH App and the content subscription is not appearing in your Cart, select 'Add to Cart' above.
AMH App for Desktop not installed
If you haven't installed the AMH App, please download it (see below) and follow the directions to install it on your computer.
Then, from within the App, follow the link to purchase a 12-month subscription to the AMH content.
---
After purchasing this package:
1

Download and install

On up to 3 computers, download the AMH App for Desktop.

Follow the directions to install the App on each computer.

Download size: 100MB
2

Register

On each computer, follow the directions in the App to register your content subscriptions.

You will then be able to download the full AMH content to view either online or offline.

For more information, see Frequently Asked Questions.