AMH App for Desktop (App installation)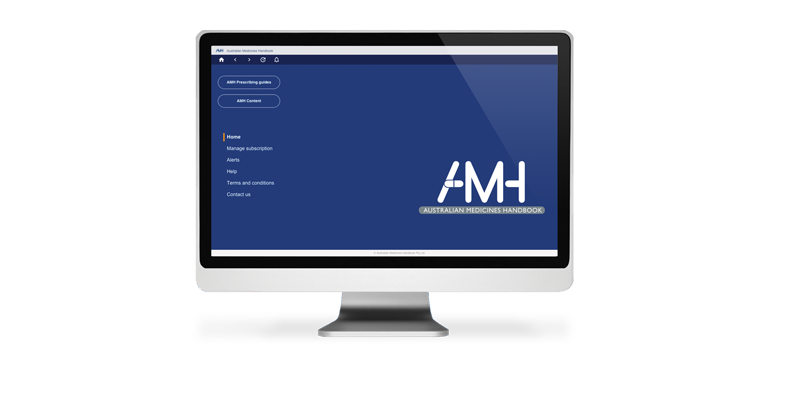 Download the AMH App for Desktop which allows you to install a version of Australian Medicines Handbook that is viewable either online or offline, on your desktop or laptop computer.
This free AMH App for Desktop includes our prescribing guides, but to access the full AMH content, you need to buy a content subscription. See instructions below.
The AMH App for Desktop replaces the AMH Download from July 2018.
Minimum requirements
Desktop or Laptop
Internet connection for initial installation and updates
PC with Windows 10 (64-bit)
Mac with macOS Sierra 10.12 or later
For more information about this product, see FAQs or Product comparison.
---
1

Download and install

Download the free AMH App which includes our AMH guides.

Follow the directions to install the App on your computer.

Version 1.1 (released 4/09/2018)
Download size: 100MB
2

Purchase AMH content subscription

Follow the link from within the App to purchase a 12-month subscription to the AMH content.
3

Register

When your purchase is complete, follow the directions in the App to register your content subscription.

You can then download the full AMH content to view either online or offline.

For more information, see FAQs.