AMH Aged Care Companion 2018 (Print)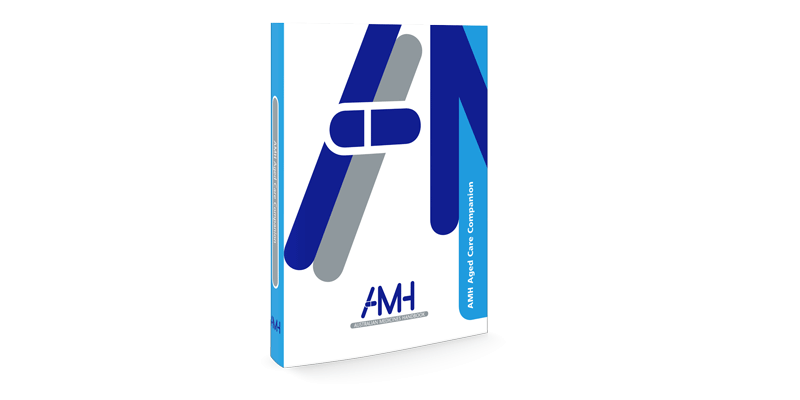 The AMH Aged Care Companion is a trusted, practical reference for doctors, nurses and pharmacists who work with older people. It contains the latest evidence-based information and is useful when conducting medication reviews and other activities (eg case conferencing) aimed at improving patient outcomes.
The AMH Aged Care Companion contains information on the management of more than 70 conditions common in older people, including dementia and its behavioural symptoms, delirium, cardiovascular diseases, fall prevention, osteoporosis, COPD, insomnia, depression and wound management. It also contains general principles on the use of medicines in older people.
The April 2018 release of the AMH Aged Care Companion Book contains new content on age-related macular degeneration and updated information on allergic conjunctivitis, dry eyes, gout, heart failure, hypertension, insomnia, osteoporosis, major depressive disorder, pain management, restless legs syndrome, rhinitis, rhinosinusitis (formerly sinusitis), along with changes to several other topics.
View a sample of the AMH Aged Care Companion.
ISBN 978-0-9943262-7-0
For more information about this product, see Frequently Asked Questions.