AMH Children's Dosing Companion 2023 (Print)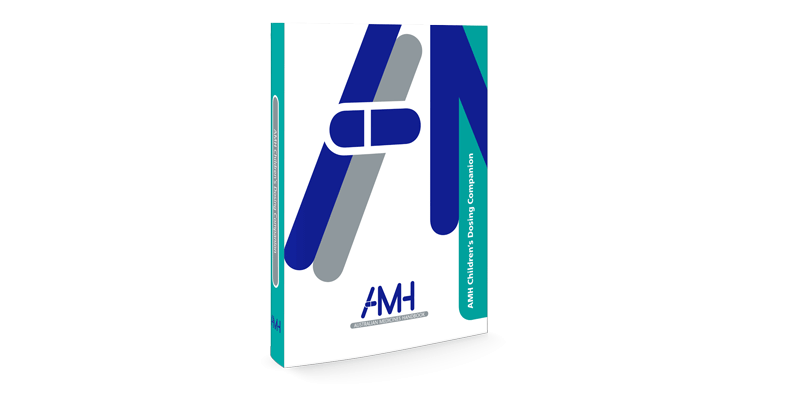 The AMH Children's Dosing Companion is Australia's national independent dosing guide for prescribing and administering medicines to children from birth to 18 years.
The evidence-based and peer-reviewed content provides detailed dosing information to assist health care practitioners in hospital and community settings. Clearly written and concisely laid-out, it offers:
detailed dosing information for over 500 drugs
drug monographs for over 90% of PBS paediatric prescribing in Australia
detailed dosages by indications and by age groupings
off-label uses
practical tips and other hard-to-find data on paediatric prescribing.
View a sample AMH Children's Dosing Companion monograph.
ISBN 978-0-6458137-0-8
Updates
The print edition is a spiral-bound pocketbook, published with updated content each July. It can be ordered throughout the year.
Extra features are available with the online version of AMH Children's Dosing Companion.
For more information about this product, see Frequently Asked Questions.