AMH Aged Care Companion 2022 (Print)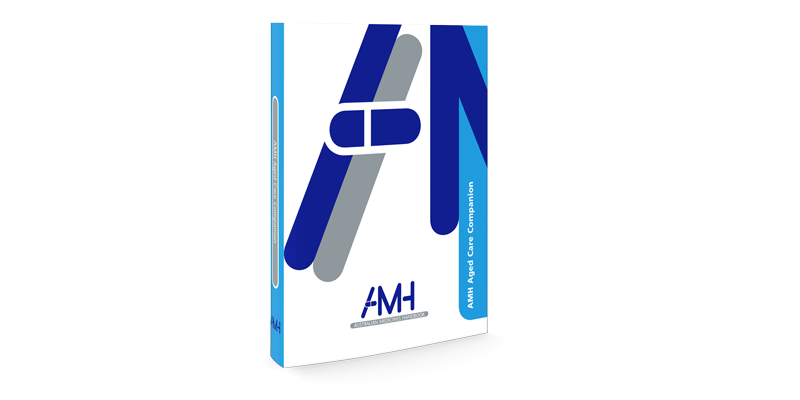 The AMH Aged Care Companion is a trusted, practical reference for doctors, nurses and pharmacists who work with older people.
The AMH Aged Care Companion contains the latest evidence-based information on the management of more than 70 conditions common in older people, including dementia and its behavioural symptoms, delirium, cardiovascular diseases, fall prevention, osteoporosis, COPD, insomnia, depression and wound management. It also contains general principles on the use of medicines in older people, including deprescribing. Topics emphasise issues relevant to older people using medicines and, where appropriate, also include advice about non-drug treatments.
View a sample of the AMH Aged Care Companion.
ISBN 978-0-6485158-7-6
Updates
The print edition is a spiral-bound pocketbook, published with updated content every 2 years (in April).
Note that content in the online AMH Aged Care Companion is updated yearly in April.
For more information about this product, see Frequently Asked Questions.