Australian Medicines Handbook 2024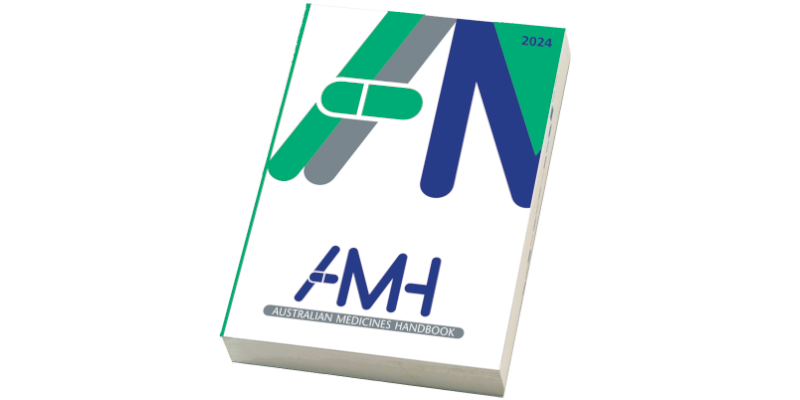 Release date: 16th January 2024
An independent, evidence-based, national drug reference, the Australian Medicines Handbook is an important clinical resource for health practitioners concerned with the quality use of medicines. The comparative drug information makes it unique among drug reference tools on the market, as it allows users to compare drugs and make informed prescribing choices.
Therapeutic information documents clearly summarise evidence and clinical practice for some diseases to give context for drug treatment.
Class statements provide common and comparative information on drugs of the same class or family.
Substantial drug interactions section contains useful advice for clinicians on managing specific interactions.
Individual drug monographs with succinct descriptions of mode of action, indications and precautions, adverse effects, brand names and products, PBS information and off-label uses, patient counselling and practice points, among other things.
View a sample of the Australian Medicines Handbook.
ISBN 978-0645-81371-5
Updates
Updated and reprinted annually, the content is subject to a rolling review process so that in addition to major changes there are literally hundreds of minor revisions every update.
The Australian Medicines Handbook is published each January and is a sturdy paperback of approximately 1000 pages, printed on high quality, hard-wearing paper stock.
For more information about this product, see Frequently Asked Questions.